Unattended Service Station The Ghost Station
Ghost Station (Unattended Retail Cardlock)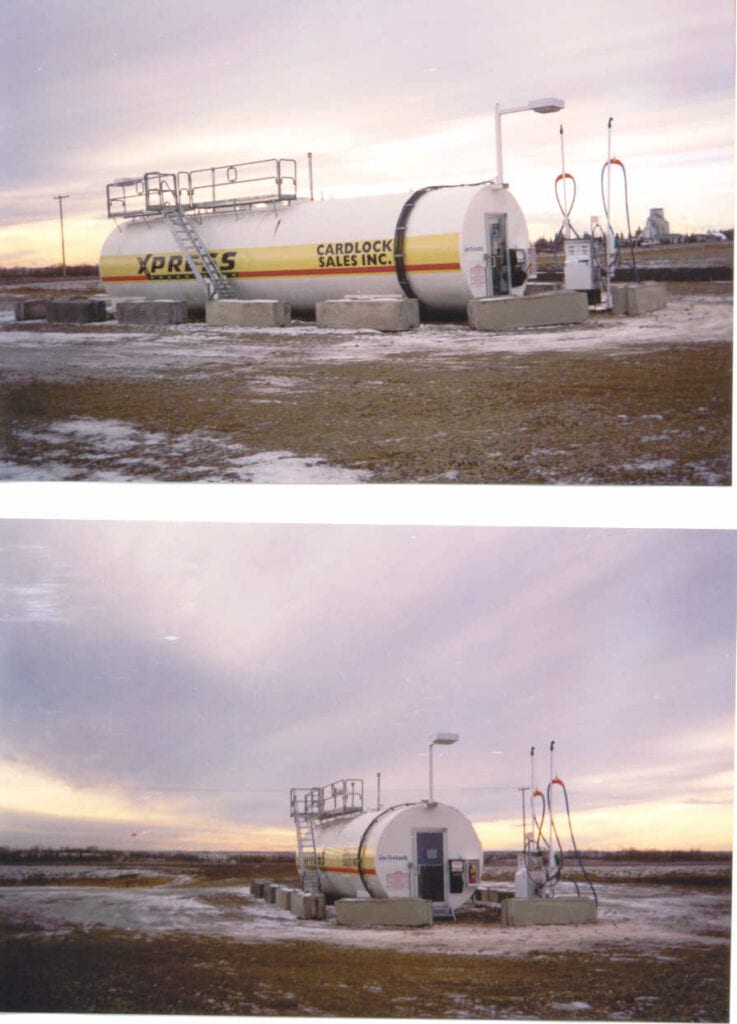 Look what AGI can design and build in partnership with a local petroleum contractor.
A turnkey system with final figure pricing and local service and support.
AGI would like to introduce you to our UNATTENDED aboveground service station. The Ghost Station consists of a DOUBLE WALL Envirotank with a card reader capable of processing CREDIT CARDS.
The Ghost Station will allow you to:
Reduce labour costs.
Permit 24 hour operation.
Increase sales volume.
Increase net profits.
Standard System Features
ULC Labeled Aboveground Envirotank
| | |
| --- | --- |
| | The Ghost Station ships as a TURNKEY SYSTEM. |
| | Everything required to MEET THE FIRE CODE can be included. (signs, collision protection, fire extinguishers….) |
| | Once delivered to site the system can be up and running in days. |
| | Because everything is aboveground it is an asset that can be RELOCATED if required. |
Optional Features
| | |
| --- | --- |
| | Bottom tank fill points. |
| | Service centers, garbage cans, fire extinguishers, warning decals etc… |
| | Top or bottom loading racks. |
| | Security cameras with internet access. |
| | Underground piping to island. |
| | Tank gauging via internet. |
| | Oil water seperators. |
| | Self serve consoles and or point of sale systems. |
| | Canopies |
| | Oil & anti-freeze vending |
| | Signage mounted on top of tank. |
The EnviroHood
| | |
| --- | --- |
| | EnviroHood houses the electrical panel and card reader. |
| | With the electrical and phone panels intergal to the tank it is not necessary to setup external poles that are hard to salvage if the system is relocated. |
| | The Envirohood also protects your card reader and client from Canada's harsh winters. Let your customers get in out of the snow and wind to use your card reader. |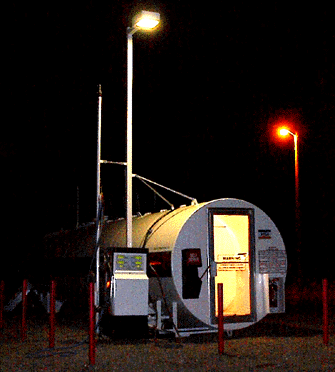 The Card Reader
| | |
| --- | --- |
| | The card reader accepts VISA, MASTERCARD, Discover, American Express, and private cards. |
| | Monitor your Ghost Station from any remote PC with a modem. |
| | Remotely retrieve sales, change pricing on dispensers, activate cards, deactivate cards and give customers discounts. |
| | Export data into your existing accounting system or use the windows software included with the card reader. |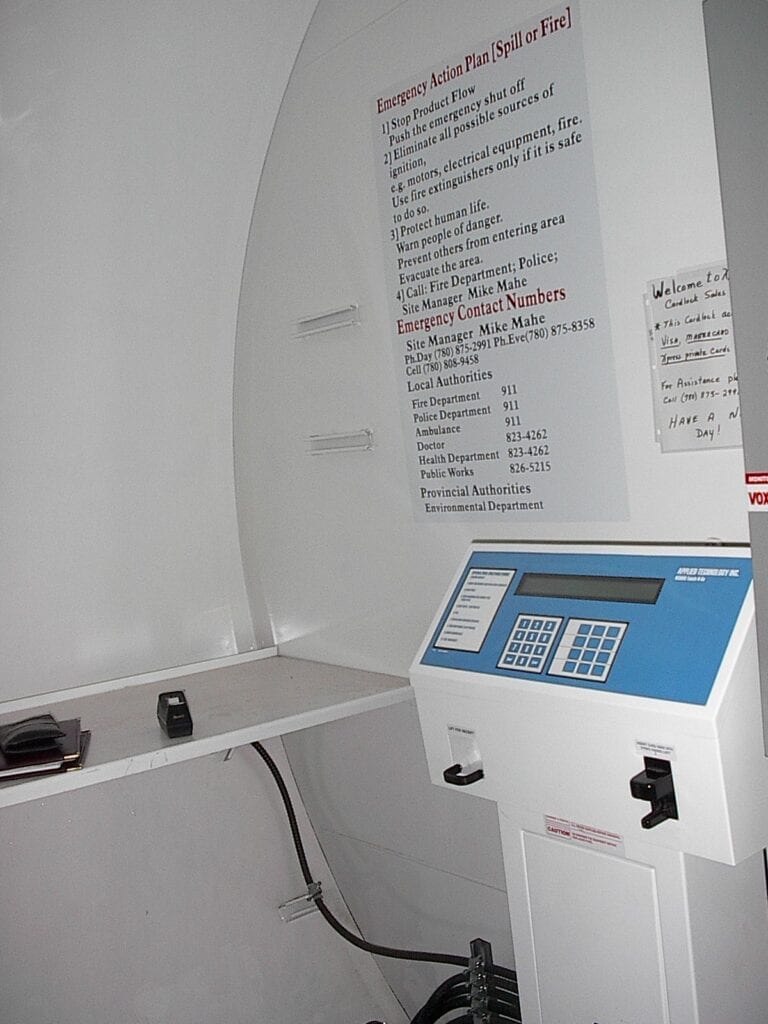 Other Standard Components
| | |
| --- | --- |
| | High & Low speed Dispenser with ATC. |
| | Pump platforms with containment for dispensers. |
| | Submersible turbine pumps. |
| | AGI's internal piping with necessary valves. |
| | Service Station lights. |
| | On site assembly and electrical install by experienced petroleum contractors. |